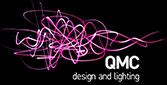 QUIRKE MCNAMARA CONSULTANCY INTERIOR ARCHITECTURE PROJECT MANAGEMENT LIGHTING
PORTFOLIO
BLOOMSBURY BACHELOR PAD

< BACK



The client an actor wanted to create a nightcluby very dramatic bathroom space & to incorporate a large shower into the space. The room had one central pendant light fitting & we wanted to incorporate very dramatic luxurious lighting. We bespoke designed the overall space using Limestone, dark lacquered finishes & glass both black & vibrant red. The shower has an illuminated red glowing shower wall & the overall space we lit with fibre-optic colour changing lighting to create different moods for both day & evening. We bespoke designed the limestone trough sleek sink & the storage within the space. Low-level lighting is set into the Limestone shower tray to cast light across the large slab tiles.

The rest of the flat we continued the theme of specialist lighting & glass also incorporating leather walls, rich walnut flooring & bespoke storage to maximise the space throughout. Blue & red LED lights set into the floor & over the textured mirror glass finishes create a very moody night space to fulfil the clients brief.