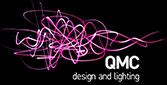 QUIRKE MCNAMARA CONSULTANCY INTERIOR ARCHITECTURE PROJECT MANAGEMENT LIGHTING
RESIDENTIAL PORTFOLIO


















QMC Awards:

QMC short-listed for Bathroom Design of the year for Mews House bathroom in -Designer Awards 2013


Winner Designer Award for Bathrooms 2010 Kbbreview Awards Susan Quirke Bathrooms up to £15K Judges Comments: "A great use of lighting & product choice to create something very interesting -Quirke definitely lives up to her name. She doesnt take the easy options & has done something that you cant just pick out of a catalogue".


Winner of Designer Award for Kitchens (project cost up to £25K) KBBReview Industry Awards 2008: The judging panel included renowned fashion designer Ben De Lisi "She changed everything to match the lifestyle. The brief is matched perfectly, making it masculine & chic".


KBBreview Industry Awards 2007: Susan Quirke Creative Director is short-listed for two bathroom designs in the Designer Award for Bathrooms -up the to value of £15K. Final February 5th Grosvenor Hotel. www.kbbreview.com


Bathrooms & Kitchens Industry Awards 2006: Susan Quirke was a finalist in the highly prestigious Bathrooms & Kitchens Industry awards 2006 in the category of "young designer award for kitchens". Judges Comments: "A design that hit the brief perfectly. It's laid out really well as a working space and her use of materials makes it seem a genuine part of a working home."


Bathroom & Kitchen Industry awards 2005 Susan Quirke Winner of "young designer award for bathrooms" Susan Quirke Winner of the travelling scholarship award Judges Comments " Judges felt that this design was bold & stunning with great space planning."


IDFX & BIDA British Interior Design Awards 2004: QMC have been short-listed in two categories:

Lighting design of the year
Bathroom designer of the year -Susan Quirke Creative Director



ICON/CP HART -"No ordinary Bathroom awards" Short-listed for entry "Light Zone"
Client Recommendations:
James & Sarah are delighed with the results of their mews house refurbishment. "While Sarahs favourite room is the dressing room with its walnut table, large feature mirrors and shoe storage. James is smitten with the lighting effects where the whole house has been programmed to change colours at the touch of a button"-North London Project


K Fletcher - garden design project - 'Will always recommend you guys, as we were really pleased with the information you gave to us and of course your professional and friendly service'. 'Everyone that has come round loves the garden'


A Bramley - Apartment design project - 'It's been a pleasure to know you & it's been a delight to work with you'.


J Bradley - Bathroom design project (Essential KBB Magazine June 2004) 'Jake is so pleased with his Bathroom that he has asked QMC to work on his sitting room, where there are already ambitious plans for a steel-clad wall. He says Susan has met the brief one hundred percent. 'We clicked instantly', says Jake. 'They really listened to what I had to say and came up with a great solution to the room's problems.'


"We liked Susan & Patrick straight away and felt confident in their ideas. They have a great blend of technical and design skills which were needed in a project like this"- Mrs P Palmer - Docklands, Kitchen design.