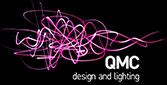 QUIRKE MCNAMARA CONSULTANCY INTERIOR ARCHITECTURE PROJECT MANAGEMENT LIGHTING
PORTFOLIO
ICE WHITE HOUSE HAMPSTEAD

< BACK



QMC transformed this run down mock Tudor house into a contemporary state of the art modern dwelling. This was achieved by extending the property at ground level to form large open plan living spaces and realigning the roof to create a magnificent master bedroom. The exterior of the house was detudored by recladding the walls in oak. The house has 5 bedrooms, a cinema room, external swimming pool, astro turf football pitch, feature garden, specialist AV & security system, poured resin floors & ensuites to all bathrooms.

The interior of the house is enhanced by maximising daylight in the deep planned living & dining rooms by incorporating large glazed sections of roof and clear full sized sliding glass doors. The gas feature fire incorporating glass and pure white stone along with a purist bespoke corian kitchen and poured resin floors throughout create a unique minimal modernist space. The Dining room boasts a large feature fish tank, bespoke pewter dining table and corian & crushed glass bar. As with all properties first impressions last and to ensure this happened QMC incorporated a bespoke helical stairs into the hallway with a glass floor overhead. A water wall was introduced to allow a view from the hall through to the back garden.

The house is white throughout with the exception of a few key areas, which tend towards the dark side. These areas act as a deep contrast to the house as a whole. The main room that falls into this category is the cinema room, which is a cocoon where everything is blacked out. This sensory deprivation focuses you on the main purpose of the room.

The entire house and the external areas are all connected to the central AV & Security control. Central audio throughout the house & garden, automated blinds, cinema room, load bearing pool cover, automated gates, mood light settings and automated sliding doors.

QMC designed a lighting scheme to incorporate maximum mood & colour, which highlight the purist white of the interior. Colour changing LED's, fibre optic star ceilings, Fibre optic bespoke chandeliers & feature lighting in the fish tank, swimming pool and garden take the internal mood lighting externally.